As I mentioned yesterday, I signed up to take
Jessica's
toe up sock class today at
Woolbearers
. What a lot of fun it was. It was a pleasure meeting her and the other knitters. I can't believe how fast the time went. Today's class focused on creating a swatch, calculating how many stitches to cast on using the formula we were provided, using the provisional crochet cast on and doing a short row toe. Pretty easy. We did touch briefly on the magic loop technique of knitting with 1 circular needle, which is the method for these socks. Again, very easy. So I started my toe up sock using size 1 Addi Turbo circulars and some yummy Lorna's Laces shepherd sock yarn.
Here is a close up of my toe. I do need to practice a bit on short rows, my wraps and pick ups aren't as neat as I want them to be.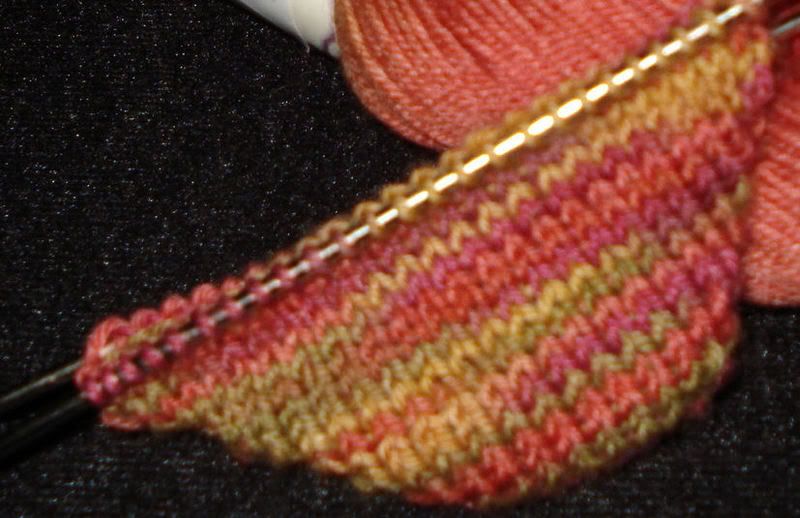 As much as I want to continue with these socks I got to get back to the shawlette, I'm almost there. But I will be ready to continue on at next week's class.