Yes, I crossed the finish line. Another
completed. I actually finished awhile ago but I hadn't always been tracking my miles while walking. I go through pedometers like crazy.
But it feels good to be done and as a reward I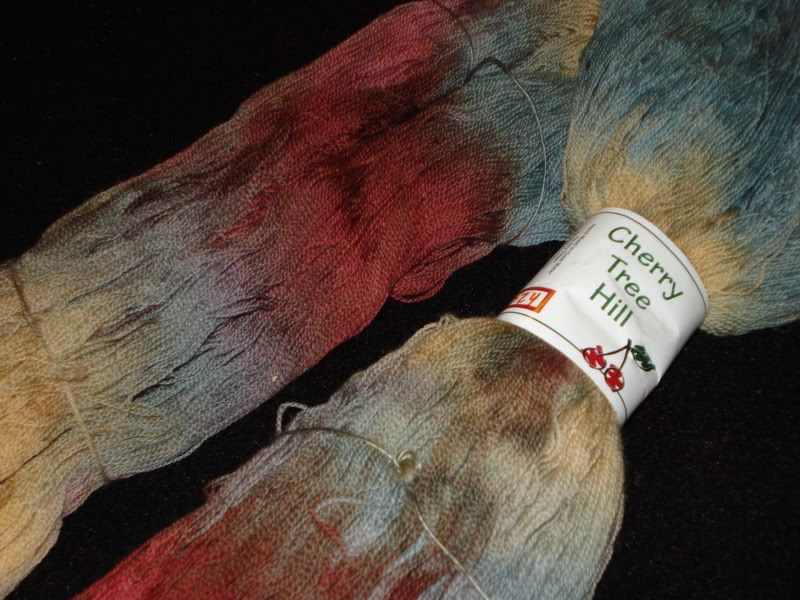 treated myself to this luscious Cherry Tree Hill Lace Weight Yarn. What I'll make with it, I have no idea. I saw it, loved it and bought it. Okay I admit I bought it before completing the 100 miles. But I knew I'd finish and I did.