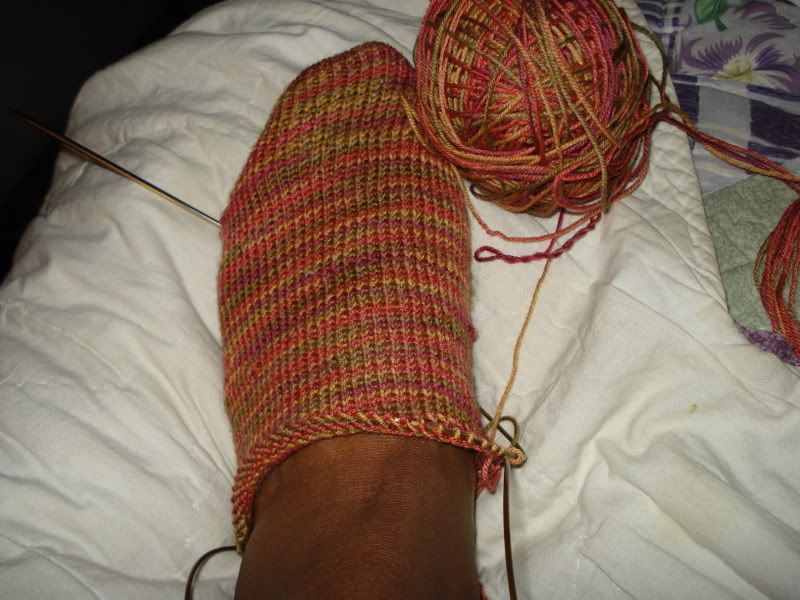 I went to the second sock class on Sunday. As I stated earlier the instructor is
Jessica
and the class was held at my LYS
Woolbearers
. Again the time flew by. This portion of the class focused on picking up live stitches from the provisional cast on, then knitting in the round using magic loop. What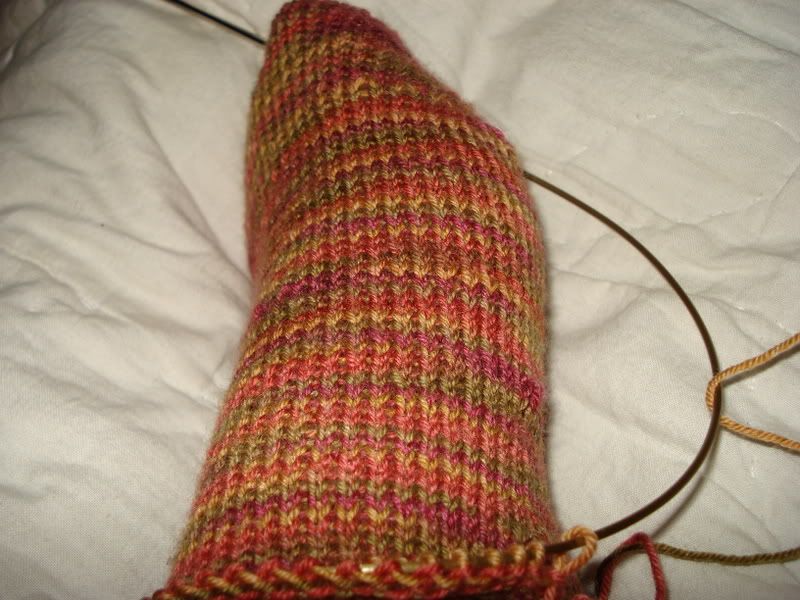 a snap, I don't think I'll ever use dpn's again. I'm almost to the point where I'll begin the heel flap. I need to get moving with my knitting.
Summer of Socks 2007
has begun and my goal is to get as many pairs of socks done during the three months that I can.