I have a group of friends who love to sew. They have made all kinds of neat things. They can't stand the fact that I have a machine that just sits taking up space and they have been wanting to pull me into their sewing circle. Today they succeeded.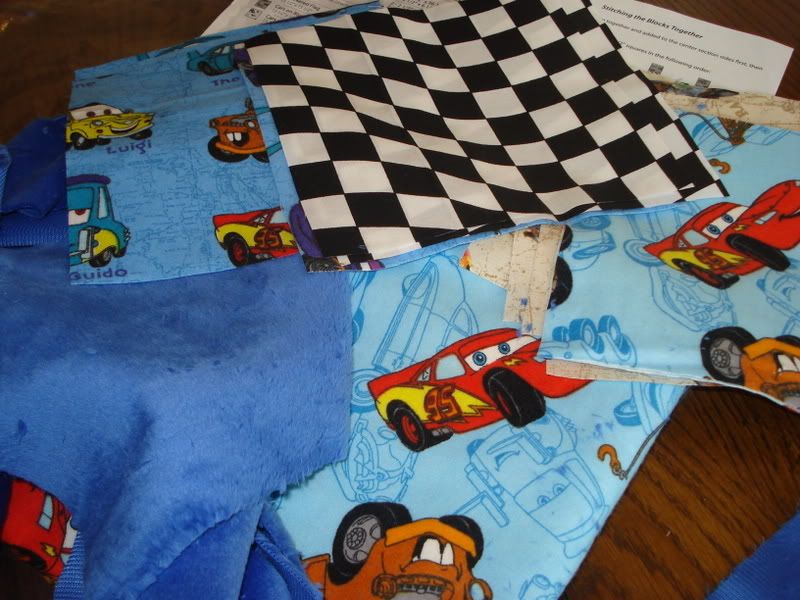 Actually they got me a week ago. I decided to make quilts for my grandsons and I bought a couple of "Cars" quilt kits. That first day was spent cutting squares and blocks and borders, etc.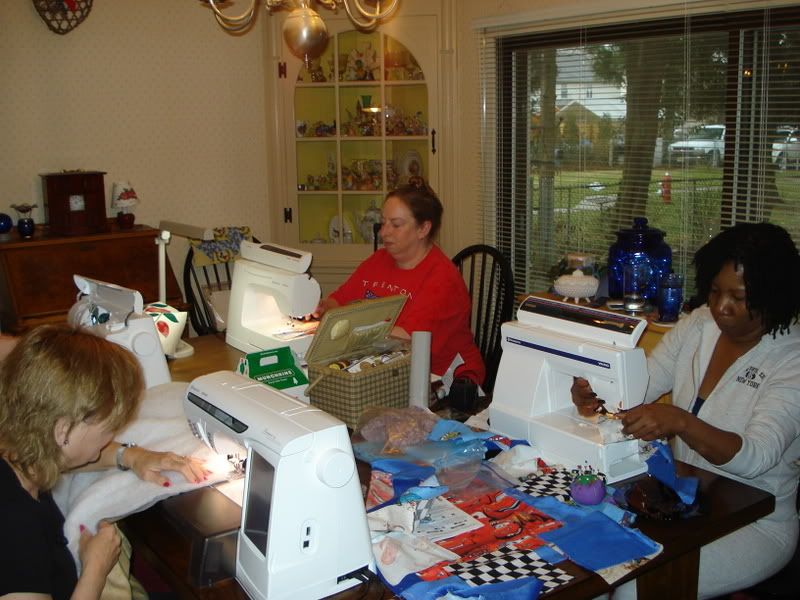 Today I started sewing the quilt together. I find that it's time consuming but pretty easy to do. I didn't quite finish it so I'm looking forward to the next sewing day.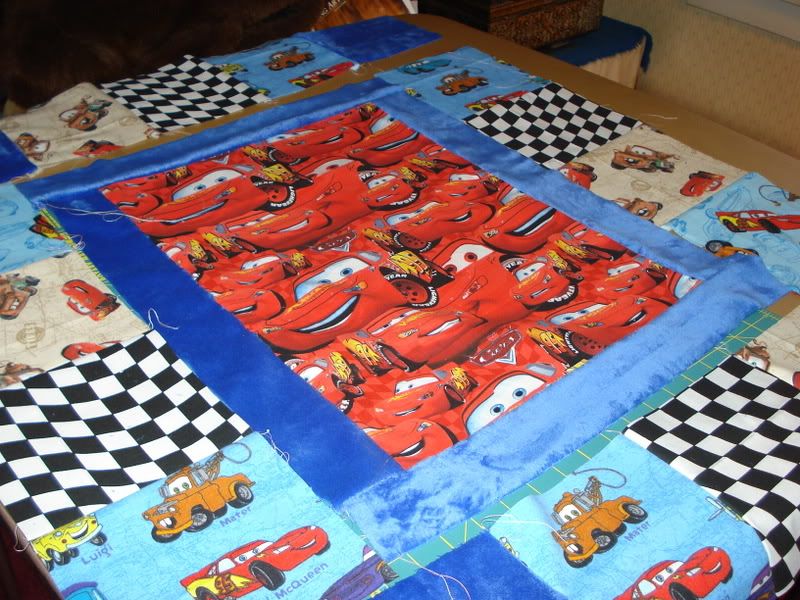 This first one I'm doing with help. Hopefully I can do the second one by myself.