Yesterday was my second spinning class. I must say spinn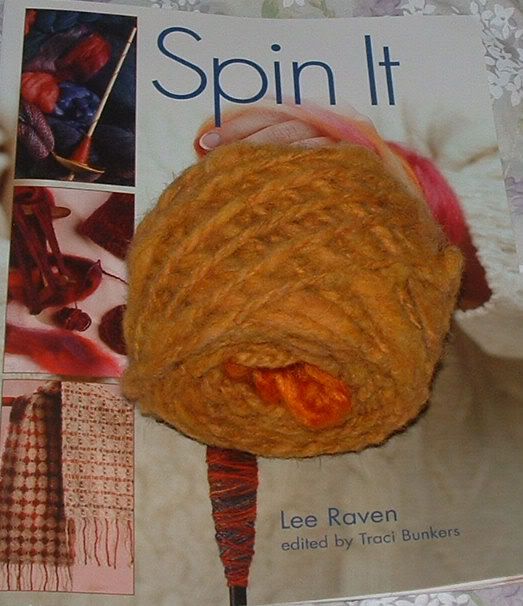 ing is a challenge but it is a lot of fun. I realize that it's something that I have to practice at and I plan to. Here's a little something that I actually spun, ugly isn't it?
However I plan on getting better at it. I brought a wheel home with me. I tried two wheels at the class, an Ashford Traditional and a Louet. I liked spinning on the Louet better and decided to go with the S17 model. It's unfinished so eventually I'll get around to staining it. It's also compact and easy to store.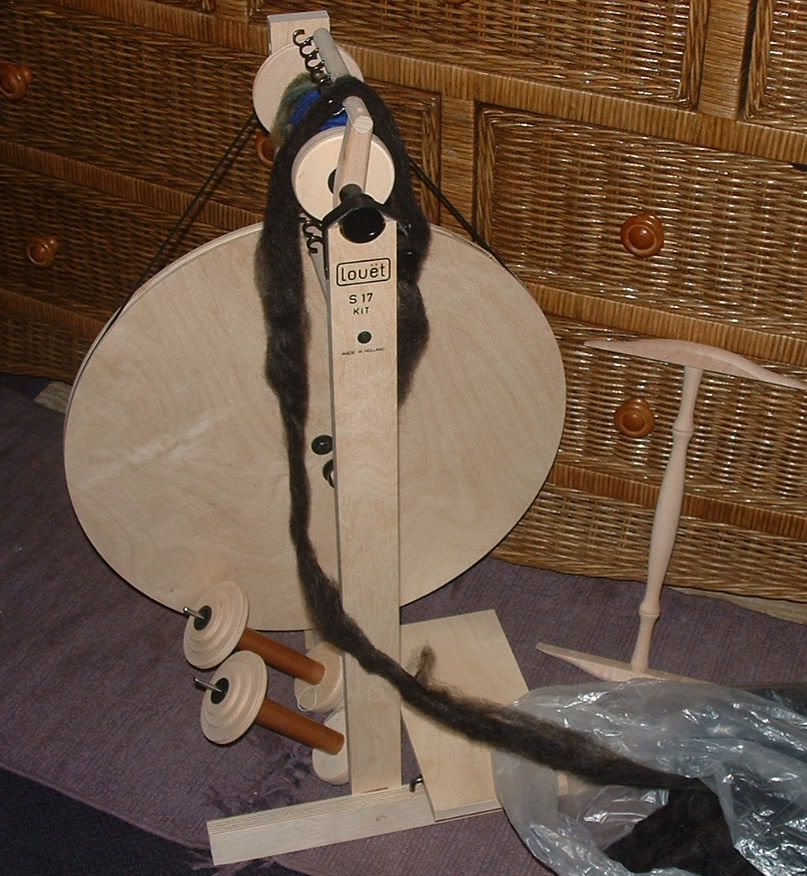 I also came home with bag of roving and a Niddy Noddy. So, I'm on cloud 9. The class was great and a wonderful introduction to spinning. I now know what it means to draft, spin, ply, set the twist, etc. I'm gonna have a blast with my new hobby.