Lady E is coming along slowly.
It took a few tries to get the hang of Entrelac but it's really easy to do and a lot of fun.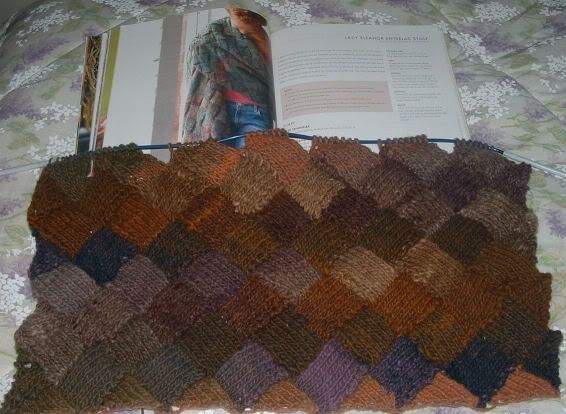 The yarn is Noro Kureyon
Colorway 146
I'm going to try and do a few tiers each day as I really want to finish this before it gets too warm.