My sister Gail loves aprons and she is always hosting some sort of event. For her yearly tea social to be held next week at her church I sewed a few aprons. One is for her, one is for a friend and one is for a give away.
Pattern used:
Mary Mulari's Church Ladies Apron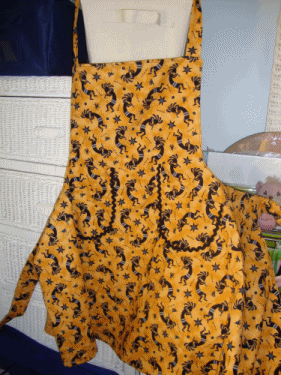 Pattern used:
Flirty Skirty Apron by the Apron Lady
I made this apron with matching oven mitt and gift bag for her to use for one of the door prize giveaway.
Pattern used:
SpringWater Designs Retro Clothespin Apron
Unfortunately I won't be able to attend the tea because I'll be attending my grandson's birthday party. I told my sister to take pictures for me.