I've been listeni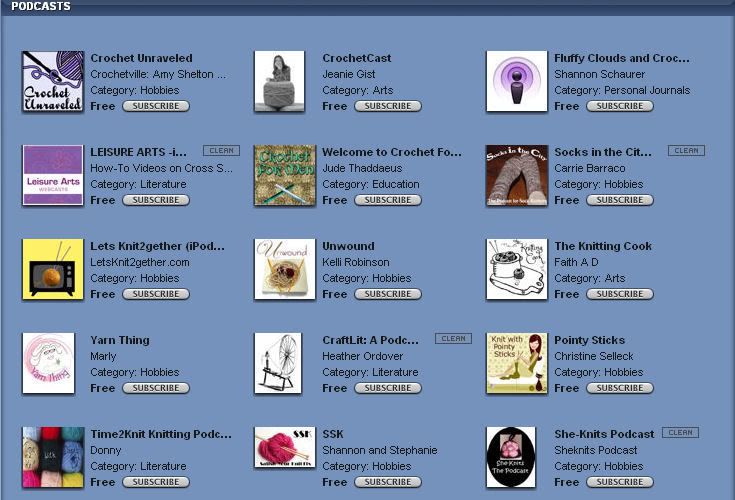 ng to various craft related podcasts lately.
The majority are for knitting but there are a few for crocheting and spinning. Slowly I'm finding and listening to these casts.
A few favorites are:
Lime and Violet
- These two yarn obsessed ladies are a hoot. The show is focused on knitting but they talk about everything else. A hint if you're listening with earplugs - keep the volume low because their laughter is loud, very loud.
Inspirational Wednesday
- This podcast is ran by
Adrienne
and
Toya
and focuses on crafts in general. Very interesting listening.
Socks in the City
- A podcast about socks, sock yarns, etc.