I completed the sock class at
Woolbearers
a few weeks ago.
Project: Basic Toe Up Sock
Yarn: Lorna's Laces Shepherd Sock Yarn, color 64 Gold Hill
Needles: Addi Turbos, size 1

The class was a lot of fun and I picked up quite a few tip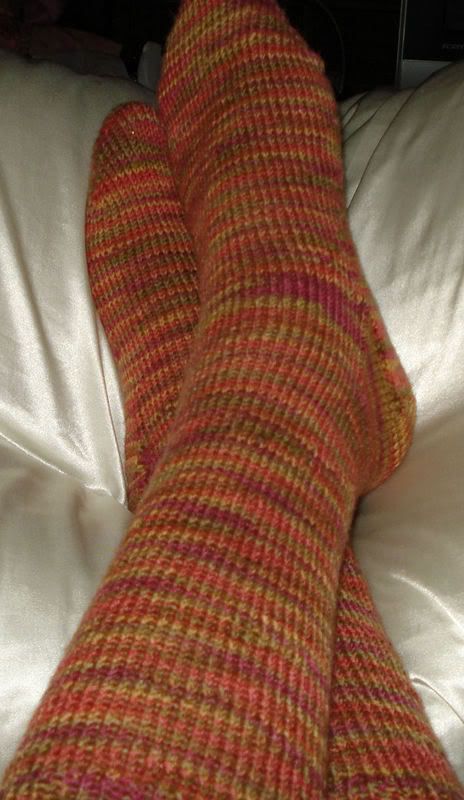 s from
Jessica
who is a wonderful teacher. She posted a picture of the other sock students and myself on her
Flickr site
.
Now I'm working on finished the Tidal Wave Socks that I started weeks ago. Summer of Socks is well underway. I'm not doing as well as I wanted to but hopefully I can get a few more pairs completed.