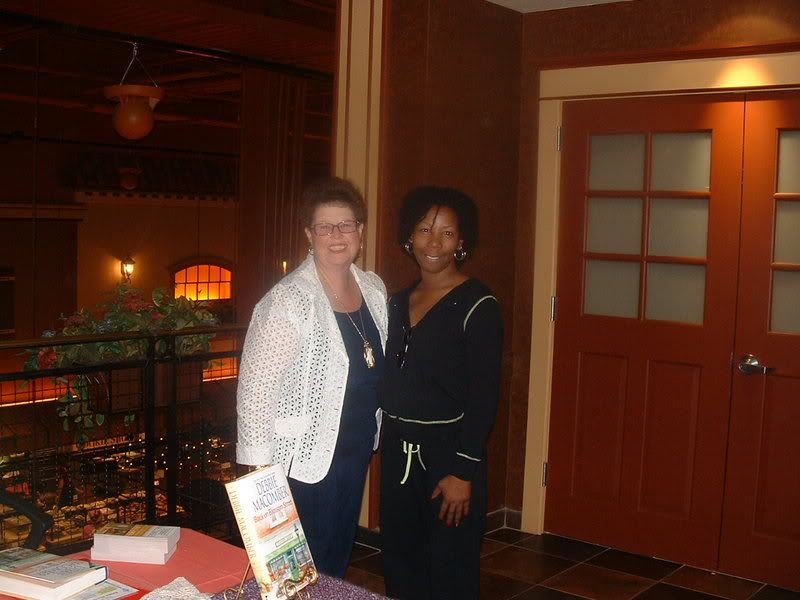 Things are still a bit hectic around here. But I took some time today for myself and did something for me.
I went to a book signing event for one of my favorite authors,
Debbie Macomber
.
Coincidentally she is also a knitter and had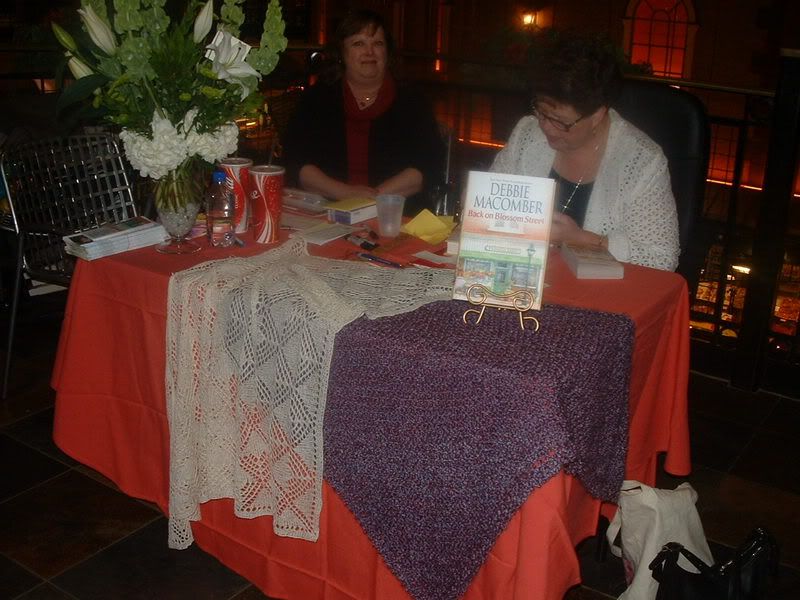 displays of two projects at the signing: Knit Triangular Prayer Shawl and Alix's Lace Prayer Shawl. These two patterns are in her book, Back on Blossom Street. This book is number 3 of her series "The Knitting Books". The first two books in the series, The Shop on Blossom Street and A Good Yarn also have patterns in them.