I have entirely too many unfinished projects. Here are two bags that I finished crocheting and knitting awhile ago. Both projects were really easy to do though the moss stitch gusset on the Brea took forever. The linings are pinned but need to be sewed in and then the bags need assembling. One of these days!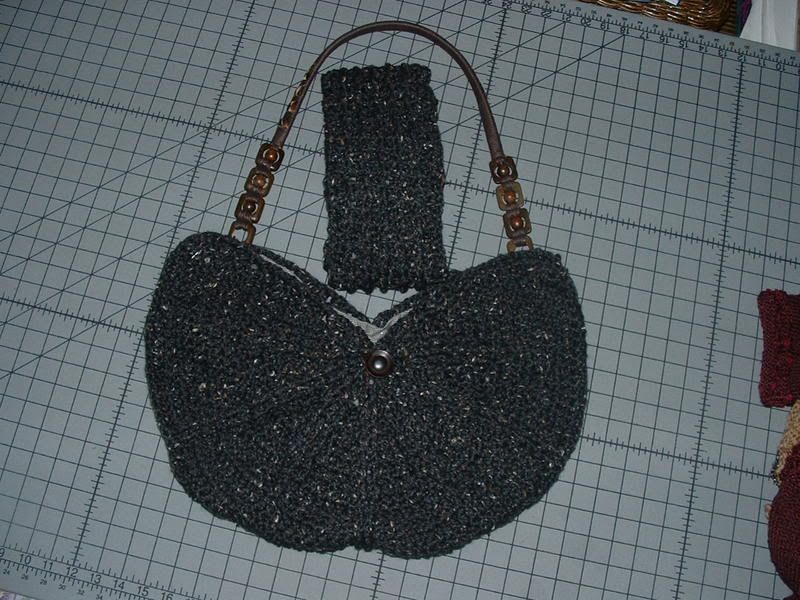 This is the
Creole Bag
from Berroco.
Yarn: Cascade Yarns 128 Tweed
Brea Bag
from Berroco.
Yarn: Brown Sheep Cotton Fleece (double stranded)
The handles and buttons I picked up at
M&J Trimming
in Manhattan. If you're ever in the city, check this place out. They carry some really nice accessories.