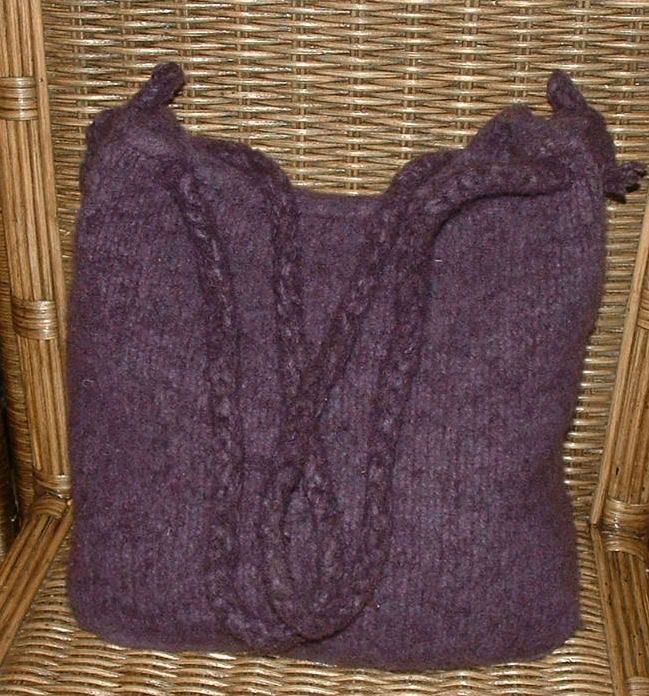 This purple
Booga Bag
was knitted with some unnamed wool that I picked up at Stitches East. To save time, I crocheted the cord.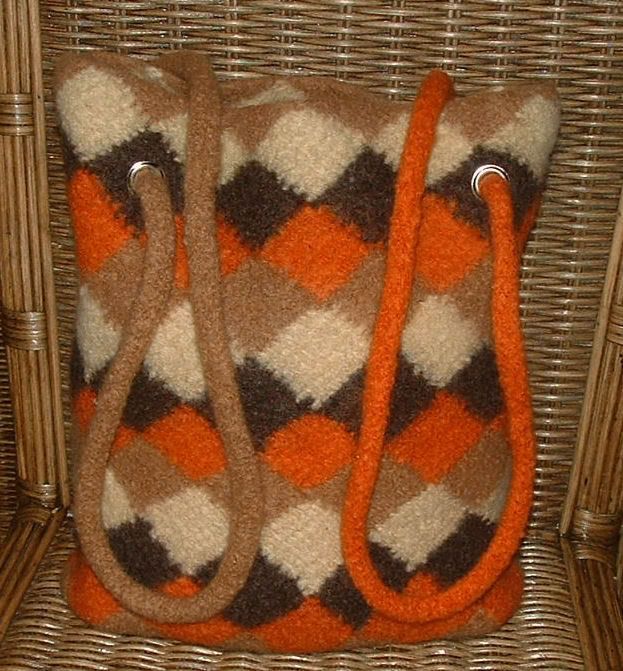 I've been wanting to try my hand at tunisian crochet. So I decided to give it a go by crocheting this entrelac bag. I got a copy of Carolyn Christmas' Easy Tunisian Crochet booklet from eBay awhile ago and used the technique to do this bag. The yarn is Elann's Peruvian Highland Wool. I knitted two i-cords for the handles.
This tote was based on this
Lion Brand Pattern
. I crocheted the bag using Paton's Classic Wool and Knit Picks Wool of the Andes.