My very first pair of socks. I decided to start with a basic tube sock. The yarn is Patons SWS leftover from my Clapotis.
I have to admit DPN's take some getting used to. I casted on with the DPNs, knitted a few rows then switched to a 12 inch circular.
These were really simple to do.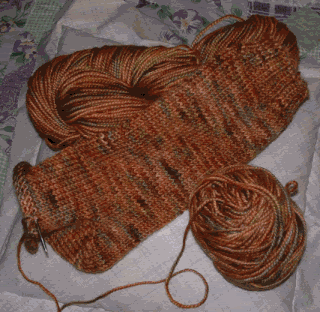 Next on the needles are socks done with the short row heel. These are taking a bit longer. I had to do the heel twice before I understood what I was doing. The yarn is yummy. It's a wool/mohair blend hand dye that I picked up at my favorite LYS Woolbearers. I'm determined to get these done this week.