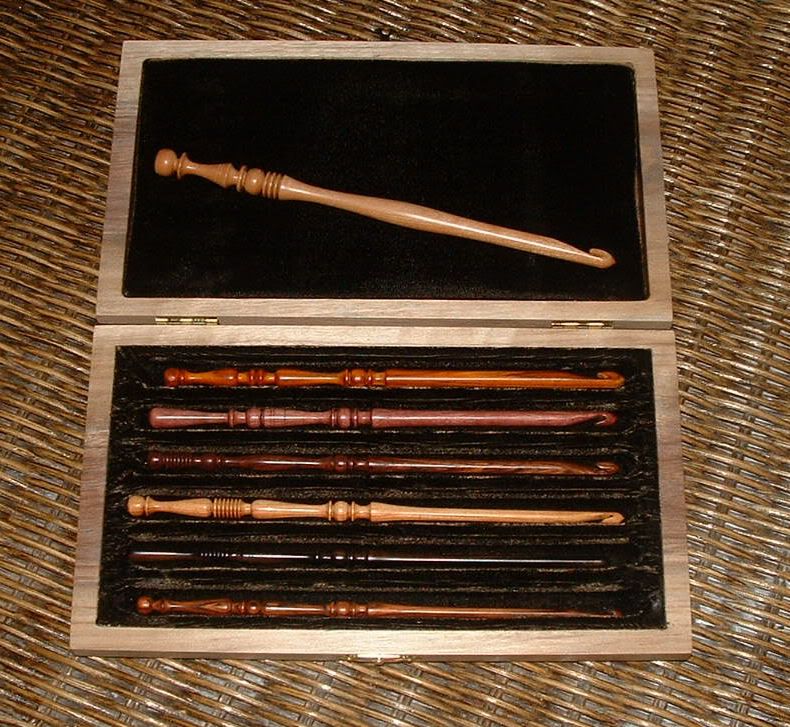 Look what I just received today. A hook set from
Turn of the Century
sizes F to K, plus an N hook. The workmanship is absoutely gorgeous and the hooks feel wonderful. Great service too, I ordered this on Tuesday and it arrived today - Friday. I picked up some TLC lustre on sale at half price today at the Rag Shop (yeah I said no more yarn until I can put a big dent in the stash. So what I lied okay, LOL). Besides my grandson really needs some more winter hats. So I think I'll put the L&B afghan aside for a bit and try this yarn out with my new hooks.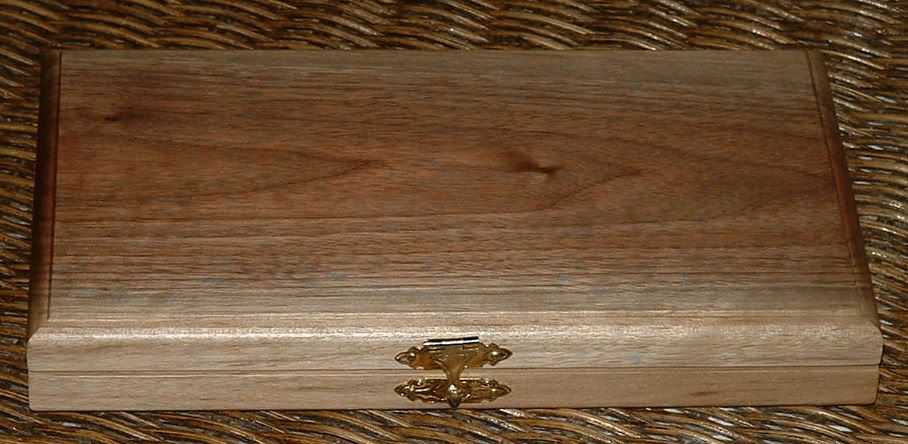 Speaking of the Rag Shop, each time I go I buy a skein of the suede yarn as it's really expensive. I only get it on sale or with a coupon. My youngest son was with me because I had just put my car in the shop for some service and he had picked me up so I had him get a skein too. He purchased his first and I was behind him with my skein and a cart load of the TLC. The cashier (a young girl smacking on gum) said to me, "miss you could of used two coupons, I just would of rang them up separately. I didn't think the yarn was for him." Well the look on my son's face was priceless, he was absolutely horrified and says to her "of course not." I had to set them both straight. I mentioned that plenty of males crocheted and did some wonderful designs. They both looked at me like I was nuts. I swear, young folks!! ROFL!!
And speaking of cars, the shop just called. The guy asked me "miss where is your car", I'm thinking great they are just now getting around to my car. I tell him, then he says "we can't find that Maxima, it is not in the lot." I said to him Altima not Maxima. At this shop, your account # is your phone number. When they plugged the info in they came up with the last car that had been in for service and it happened to be my oldest son's car. So my car won't be ready until late, maybe not even until tomorrow. No big deal though. Actually just as well, I will just sit and crochet with my new hooks which I'm glad I got. After this bill I may not be buying anything for awhile.