I made up a couple of dresses with onesies for AA.
I can't wait to see her in them.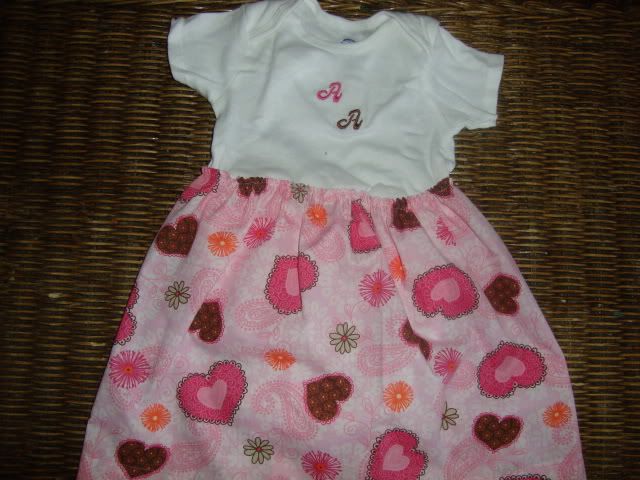 I embroidered a quick design on each onesie first.
Then I added the fabric and elastic with only a slight change from the pattern.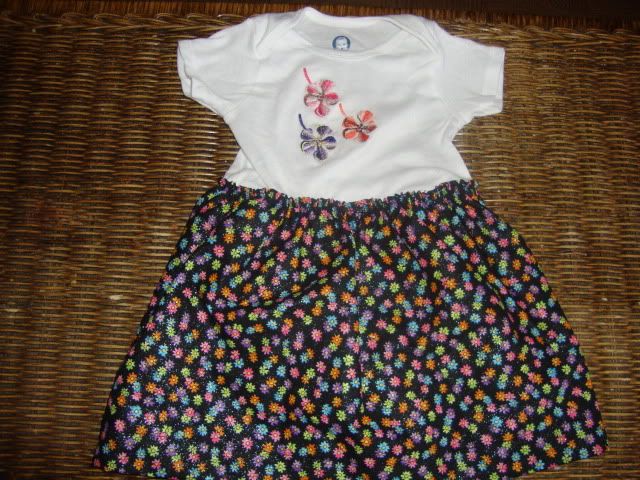 These were really easy to do once I figured it out.
I enlisted the help of Cathy, one of my quilting pals.
The first time I made one, it wouldn't fit over AA's head, LOL.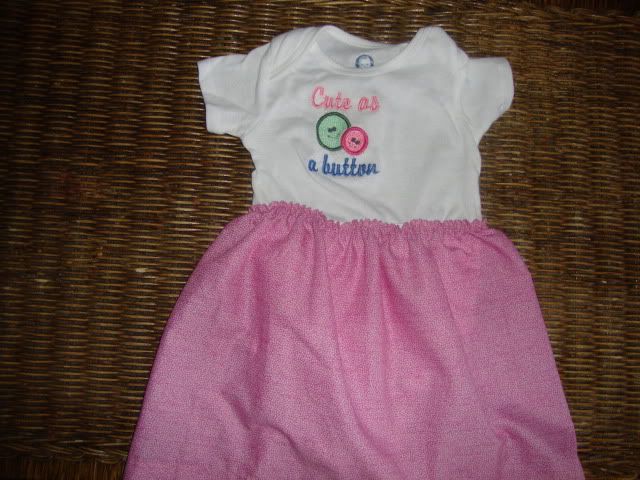 After finishing these dresses, I grabbed a couple of plain tee shirts and embroidered some designs on them for my grandsons. :-) Can't leave them out now, can I!!!