I made it to Citifield finally. I have been wanting to go for awhile so yesterday I met one of my girlfriends in Manhattan and we went to see the Mets play the Florida Marlins. I also participated in the Stitch N Pitch event before the game.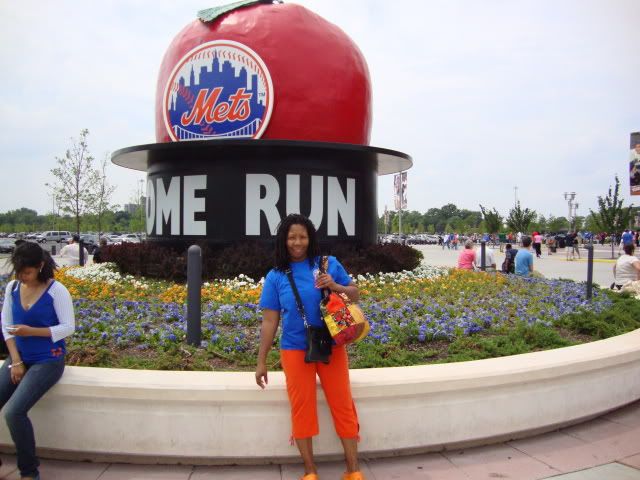 Lily Chin was there. So were 427 other crocheters/knitters/loomers, etc. The Guinness World Record was set for Most People Simultaneously Crocheting.
It was a hot day. I'm glad we were way up because we were under the cover. My friend didn't know how to crochet so I attempted to teach her. Didn't work out too well though, LOL!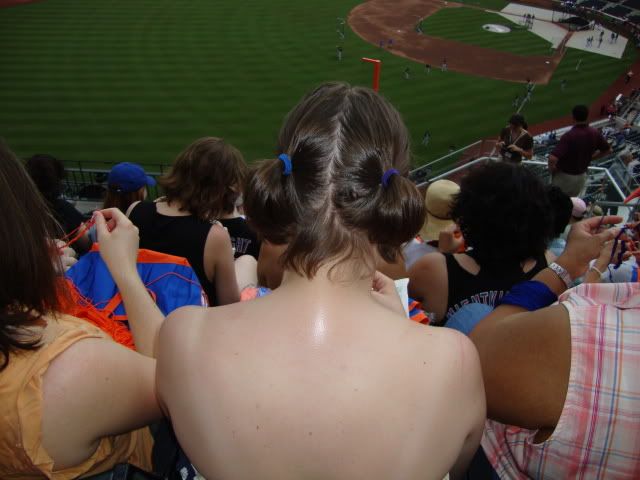 A cute little bag, yarn and hooks were given out to all participants.
Also, it was Sports Bag Day at Citifield so everyone entering the stadium received one.
Here's a peek at the project I worked on. I didn't have a crochet project in the works, so I started this afghan just to work on at the stadium. It's a quick going project and the yarn (Noro Matsuri) is a dream to work with. Unfortunately it's discontinued. Hopefully I'll have it finished soon and will post the completed project.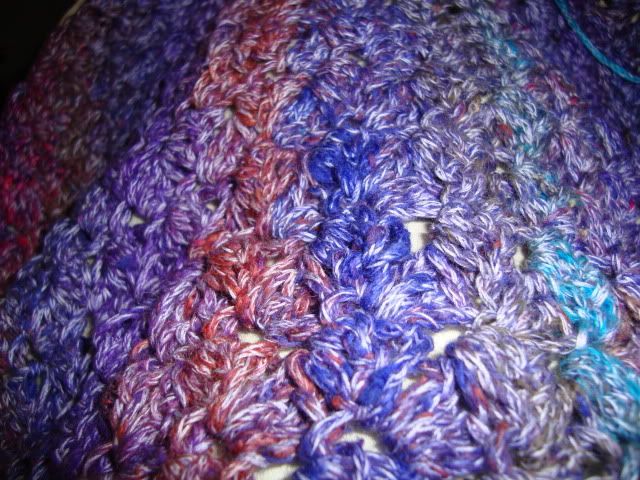 It was a wonderful, stress free day but a long one. It was great watching the Mets play in NY and I felt comfortable, like being home. The last couple of Met games I had been to were when they played in Philly which is not a good place for a Met's fan, LOL!
And the Mets won! Let's Go Mets!!!!!