The
Friday night sew in
for May was a success for me. The past few sew ins I didn't get much accomplished if anything.
I completed a table runner that I had started last weekend. I used the
tumbler die
from my
Accuquilt Go Fabric Cutter
and 4 different black/white fabrics. For the backing and binding I used a red/black print.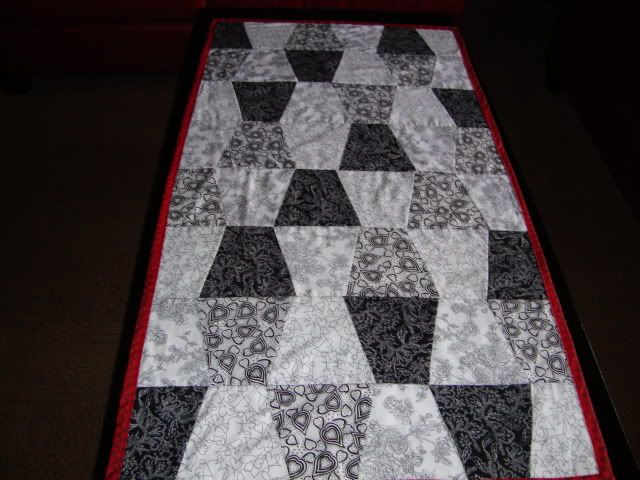 I also cut some hexagons that I'm going to put together to make two table toppers. I think that sewing these together is going to be a challenging session.
Lastly I finished my apron and some oven mitts for the
Pin Up Hot Mama Apron Swap
. This is just a sneak peek. I'll post more on the project at another time.