I have been on a sweater kick for some reason. Here are a few I recently I completed.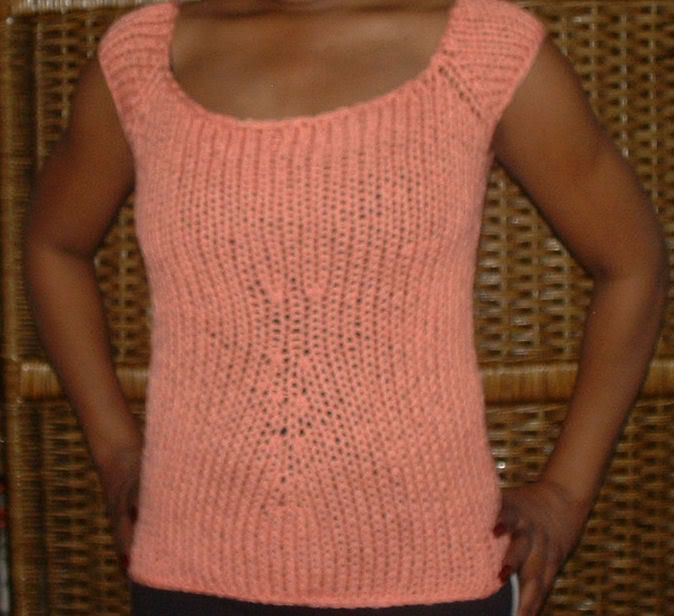 Pattern: Ballet T-Shirt from Loop D Loop
Yarn: Cascade Yarns Sierra (double stranded), color 5
Needles: Denise Interchangeables, Size 15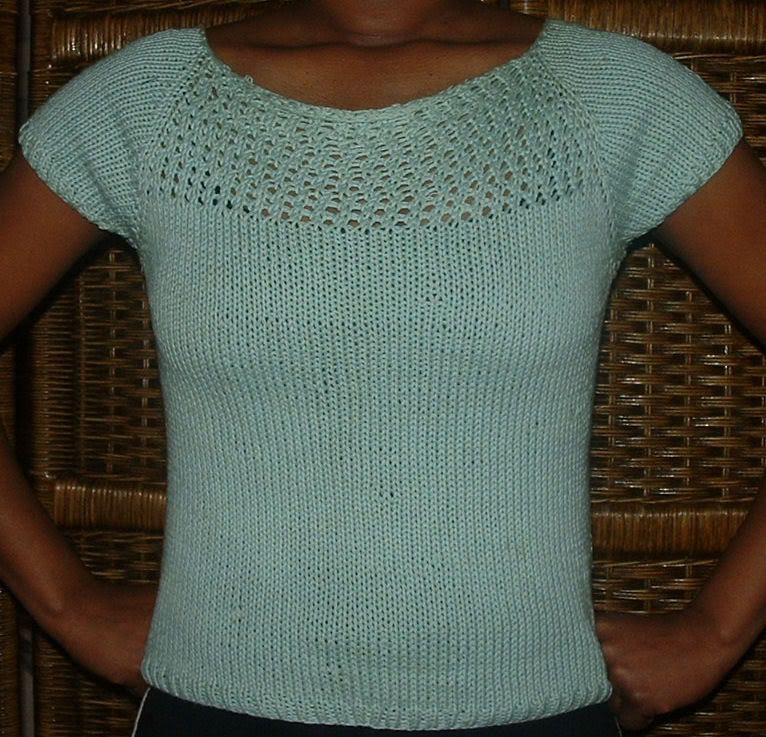 Pattern: Zephyr Style
Green Gable
Yarn: Brown Sheep
Cotton Fleece
, color CW640 Spryte
Needles: Addi Circular Turbos, size 6 and Clover DPNs, size 4
And this is the minisweater aka boob holder by Glampyre Knits. I also used Brown Sheep Cotton Fleece in Pink-a-Boo and Buttercream.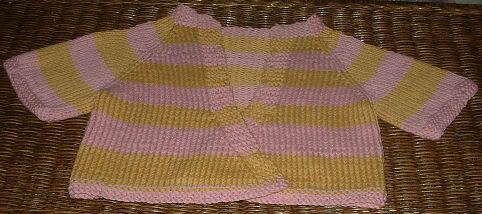 A few quick cozies I did after getting the idea from the Techno Episode of The Knitty Gritty on the DIY channel. I made four, two for my cells, one for my Ipod and one for my Palm. I lost one of the cell cozies already. Good thing I didn't loose the actual phone. I used Caron Simply Soft and some unnamed novelty yarn.
And lastly a crocheted shawl done in Joann Rainbow Boucle. Sorry for the bad picture, it was taken with a cell. I ended up giving it away to someone who wanted it. Pattern was based on the
Alpaca Angel Shawl by Kristin
.